613.234.9799  |  877.234.9799
SEPTIC PUMPING AND CLEANING
Did you know that your septic system needs to be pumped out every 2-3 years?
The removal of septic waste by cleaning the septic tank is a critical step in septic system care as it extends the life of the septic field. Star Septic Cleaning provides premier quality septic system maintenance services with modern equipment and knowledgeable technicians.
Our comprehensive cleaning process includes a thorough wash down of your tank and filter, an inspection of baffles and an evaluation of the overall condition of the tank and drain field.
We dispose of waste using environmentally friendly and legal methods
Licensed by Province of Ontario, Star Septic Cleaning Service is a family owned and operated business serving the communities of North Grenville and the Ottawa Area.
Our services include the following:
Septic System Pumping, Cleaning and Small Repairs
Holding Tanks
Preventive Septic System Maintenance Program
Read more on The Economics of Regular Septic Pumping — about low cost solutions to your septic pumping needs.
Save Money On Septic Tank Cleaning
A few tips on how to reduce the need for septic system pumping:
Check taps and toilets for leaks; repair as necessary
Use aerators on taps and water flow reducers on showers to help lower water use
Reduce water use for small laundry loads and baths
Don't run the dishwasher until it is full
Reduce the amount of water needed to flush the toilet
Limit the amount of solids put down the drain (ie. sanitary napkins, feminine products, paper towel, etc.)
DO NOT flush hazardous chemicals or grease down the toilet or drains
Also be aware of what you are putting on top of your septic bed. You can damage your drainfield by planting trees or building a structure on top of your drainfield. The roots of a tree or the excess weight of a structure can cause severe damage and in turn be costly to repair.
All of these tips help you reduce the use of water which saves you money and reduces the need for pumping your septic system.
Get your neighbours together and receive a group discount.
Call for a No-Cost Quote Today
613.234.9799  |  877.234.9799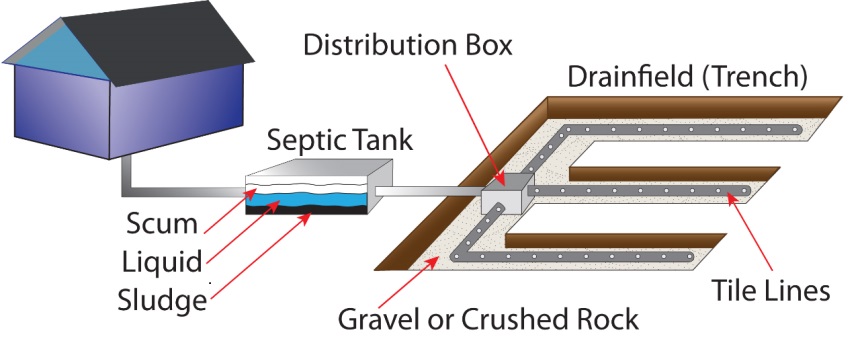 The Economics of Regular Septic Pumping
For most home owners your septic tank is "out of sight, out of mind".
If you ignore your septic tank system for years the cost to repair your septic system could be $20,000 – $30,000. Why do you think that during the sale of a home the "buyer" wants a licensed professional to inspect the septic system prior to closing? This inspection is often a requirement of the mortgage company before they will advance funds.
With today's environmental laws you are required to keep your septic system in proper working order at all times. In the province of Quebec it is law that you pump your septic system every 2 years. How long before Ontario is doing the same?
Septic Pumping tip: Septic systems installed before 1992 should be pumped every 2 to 3 years, septic systems installed after 1992 can be pumped every 3 to 5 years. The difference being updated regulations & inspections for the installation of the Septic System.
If you pumped your system every 2 years for 20 years you would spend less than $4,000 at today's prices, do the math.
Did you know that your septic system needs to be pumped every 2–3 years?
Get your nearby neighbours together and receive a septic cleaning group discount.
We dispose of septic waste using environmentally eco friendly and legal methods.
Save money with your closest septic tank cleaning company.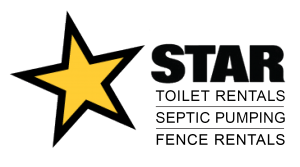 FULL SERVICE RENTALS — 
Top Quality Construction Fencing, Star is well known in the Ottawa area for providing Portable Toilet Rentals and Septic Tank Cleaning Services.
Serving Ottawa, Kemptville, North Gower, Stittsville, Carleton Place, Almonte, Arnprior, Richmond, Manotick, Kars, Osgoode, Greely, Metcalfe, Vernon, Russell,  Brockville, Prescott, Morrisburg, Ingleside, Cornwall and most of Eastern Ontario
Star Toilet Rentals  |  Star Fence Rentals  |  Ottawa Septic Services  |  Star Septic Pumping  |  Kemptville ON  |  613.234.9799  |  1.877.234.9799    info@startoiletrentals.com